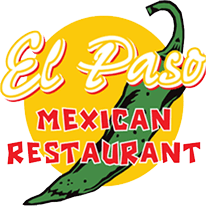 El Paso Mexican Restaurant
El Paso Mexican Restaurant is dedicated to bringing fine authentic Mexican cuisine to the Washington Metropolitan Area. We feature homemade entrees prepared as mild or as spicy as you like. We also have a full-service bar and beverage service. We pride ourselves on preparing the freshest food daily. Our restaurants are the perfect place to relax, unwind and have a great dining experience. Visit our restaurants today! We have five locations in Alexandria, Springfield and Woodbridge in VA.
View Menus
Order Online
El Paso Mexican Restaurant is proud to serve each of our communities with authentic, hand-prepared meals. With some of the best lunch and dinner specials around, every day is a reason to stop in and enjoy our delicious Mexican cuisine. You'll be treated to some of the freshest ingredients around, and people rave about our drinks and desserts!
Not only are we proud of our menu and service, but we constantly give back to our community and you can find some of our fundraising events on our calendar. As a group of family-owned restaurants, we take care of our own, and that means those in need around us.
Finally, we are proud to offer patio dining, and have a wide array of options when it comes to receiving your mouth-watering food, from delivery, to carryout, and more!
Fresh Ingredients, Tasty Meals
Our dedicated staff is always on the lookout for the freshest, most authentic ingredients, and we're constantly adding new and exciting dishes to each and every El Paso Mexican Restaurant location.
With your choice of meat, filled with pico de gallo, rice, choice of black beans or refried pinto beans, lettuce, guacamole, and sour cream.
Shredded beef or chicken burrito fried until golden then covered with our homemade queso and Mexican chorizo. Served with side of rice and guacamole salad.
Grilled steak, chicken, chorizo, carnitas & shrimp on a bed of grilled onions &  peppers. Served with rice, beans, lettuce, guacamole, sour cream, salsa verde, pico de gallo & flour tortillas.
Flour tortilla grilled and stuffed with shredded chicken or beef, beans, & cheese. Topped with our homemade enchilada sauce, sour cream & queso fresco, garnish with cilantro. Served with a side of rice.
Two shrimp flour tortilla soft tacos garnished with chipotle cream sauce, cabbage, pico de gallo, queso fresco and sour cream. Served with a side of rice and beans.
One of our newest and finest margaritas prepared with our secret batch, Gold Tequila and our homemade sangria.
"I've ordered at least 10 different meals, and I've enjoyed them all. I'm especially a fan of the guacamole."
Jonathan
"Excellent service, good food, good specials, reasonable prices and very clean. Most importantly they actually have corn tortillas which is very hard to come by in a restaurant"
Leon
"Everyone at the party raved at how good the food was, and because they sent so much, people were able to take plates home, too."
Rose
"The food tastes like a loving abuela is preparing every dish."
Dee
Check back with us here to find the latest El Paso news, events, and community support opportunities – we're not only your favorite local restaurant, but we're dedicated to giving back to our friends, neighbors, and those in need.
ALEXANDRIA – COOPER RD
Mon-Sat: 11:00am – 10:00pm
Sun: 11:00am – 9:00pm
ALEXANDRIA – RICHMOND HWY
Mon-Sun: 10:00am – 10:00pm

SPRINGFIELD
Mon-Sat: 11:00am – 10:00pm
Sun: 11:00am – 9:00pm
WOODBRIDGE
Mon-Sat: 11:00am – 10:00pm
Sun: 11:00am – 9:00pm